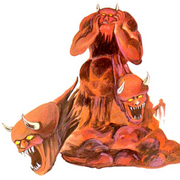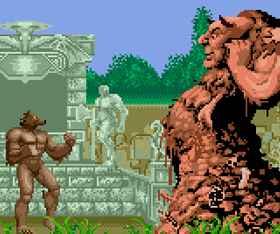 Aggar, known as Hugger (ハガー Hagā) in Japan, is the first boss from Altered Beast, an ogre-like monster that appears to be primarily made up of earth and rotting corpses. It has endless heads, which it can rip off and can throw at the Centurion.
Ad blocker interference detected!
Wikia is a free-to-use site that makes money from advertising. We have a modified experience for viewers using ad blockers

Wikia is not accessible if you've made further modifications. Remove the custom ad blocker rule(s) and the page will load as expected.