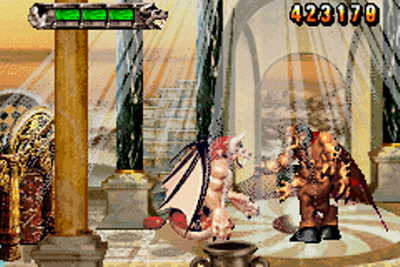 The Palace of the Gods is the final realm from Altered Beast: Guardian of the Realms. As the title implies, this is a palace where the final showdown between the Guardian and Arcanon takes place. The Guardian start off the level as the Chimera, and the only thing on this level is the boss battle with Arcanon. He can teleport and paralyze the Guardian with large skeleton hands. He is also able to summon a few enemies, but the main focus is Arcanon.
Ad blocker interference detected!
Wikia is a free-to-use site that makes money from advertising. We have a modified experience for viewers using ad blockers

Wikia is not accessible if you've made further modifications. Remove the custom ad blocker rule(s) and the page will load as expected.